Tweet Widget
Facebook Like
Google Plus One
First Drive Peugeot 508 2018 review

Peugeot's new fastback has a convincing mix of decent driving dynamics, space and quality
What is it?
They used to be a really big deal, cars such as the Peugeot 508 and its sort — the Ford Mondeo, Vauxhall Insignia, Renault Laguna. You know the type: big D-segment saloons and wagons, doyennes of company car fleets, discounted and flogged out to the sales reps. Nostalgic for those days? Suit jacket in the back window? Sales samples in the boot? Thirty-thousand motorway miles a year? Jumpers for goalposts? 
Anyway, that was then, and this is now. And know this: Peugeot CEO Jean-Philippe Imparato doesn't care. Doesn't care, in fact, if you buy a 508 at all. Seriously, he literally just told me as much: "The 508 will not affect my profit and loss," he said. "60% of profit is SUVs [and another 30% is in commercial vehicles], so I don't need 50% of revenue from fleets; it's not important. I don't care. If I'm killing the pricing, then I'm killing the residual value."
Presumably, he does care a bit. This D-segment — conservative saloons — is, worldwide, still one of the three most important market sectors. They love a boring big saloon in China, and even though we've gone off them in Europe, people still buy 1.5 million of them a year here. What Imparato means is: he's not going to beg you to buy a 508 by discounting it heavily through fleets. You want one? You buy one. You don't? Fine, we're not going to beg.
Already, apparently, for those who are more au fait with spreadsheets and residual value figures than I am, this approach is paying off. Peugeot has designed the 508 to be interesting to look at and to drive, and you'll buy it in quantities that overcome Europe's perennial saloon oversupply problem. All of which sounds entirely reasonable.
Interesting to look at? I think so. Still a bit nosey, but it's shorter than the 508 it replaces. At 4.75m long, it's quite a lot shorter than a Mondeo and Skoda Superb (both pushing 4.9m). It's low, too; at 1.4m, it"s a good couple of centimetres lower than most of the competition, despite being on the same architecture as Peugeot's bigger SUVs. And now it's a hatchback, albeit with a saloony rear deck, rather than being a straight saloon. Although Peugeot won't use the word hatchback; it's a fastback, or a five-door coupé-saloon, y'know… come on, it's got frameless windows and everything.
OK, I'll buy it. It's a fastback now and there'll be a station wagon (estate) later. What's the catch, given the newfound compactness and rakishness? Well, although rear leg room is good and head room reasonable, boot volume, at 487 litres, is more Audi A5 Sportback than Mondeo or Superb.
So Peugeot's choice has not been to go big, it has been to go… erm, premium? Kinda. While you can have any Mondeo, Superb or Insignia for less than £20,000, no 508 is less than £25,000 in the UK — it goes up to £37,000 — and Imparato thinks most will be bought in the top two trim levels. Given that, and the fact that more than two-thirds of them will still be bought by fleets, residuals will need to be solid. Which, possible though it might be, would be a something of a turn-up for a big French saloon, n'est-ce pas?
All 508s get a decent amount of tech and software, although mechanically they're more straightforward: steel monocoque, with MacPherson struts at the front and a multi-link set-up at the rear. Engines are 179bhp and 221bhp 1.6-litre turbo petrols, a 129bhp 1.5-litre diesel and 161bhp and 174bhp 2.0 diesels. Only the 1.5 diesel gets a six-speed manual; the others can only be had with an eight-speed auto. Part-electrification comes later, but Peugeot is mostly eyeing efficient internal combustion to get to the low CO2 averages it needs to by 2020.
We've tried the most powerful petrol and diesel, both on adaptive dampers — standard on top-spec GT models, optional otherwise. Imparato is bullish about the way the 508 drives: "If you drive this car, you'll buy it." Let's see.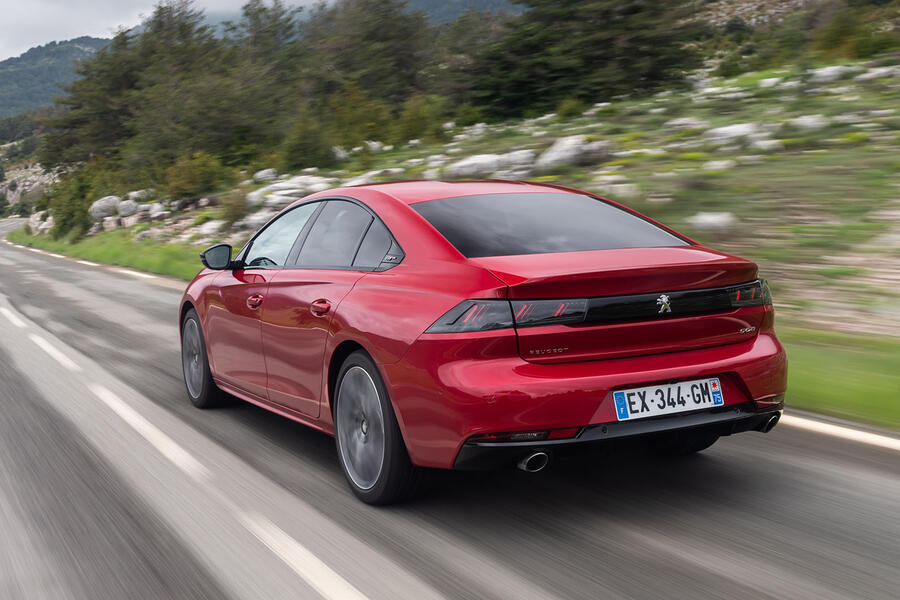 What's it like?
Is Peugeot's i-Cockpit getting better, or am I just getting used to it? I think the former. On its consistent theme, the 508 has a very small steering wheel, with the idea that you'll be able to read the dials above it. It feels quite karty. In most Peugeots, the rim obscures the dials; in here, it's fine, although you'll set the wheel lower than usual. The driving position is otherwise good.
Fit and finish is pretty high, with more visual flair than you'll find in a VW Group car, or a Ford or Vauxhall. There's a touchscreen in the centre, with shortcut buttons on the dash below it. That's sensible, but the need to stabilise your hand by resting a wrist or thumb somewhere while you use the screen means it's a little less clever than it looks.
But the electronic gearlever, generous three turn between locks on the steering wheel and fine turning circle suggest an easygoing nature, as does the muted backbeat of the 2.0 diesel I drove first.
The ride is just as easygoing. There are modes (obvs) and, in Comfort, the 508 mooches along agreeably. It's pretty well damped, with the occasional thud around town but equal to any of the competition, I reckon. The steering's light and positive but with a consistency to its weight and response that means its lack of ultimate accuracy and involvement passes you by. It's pretty pleasant. There was a time when Peugeots were consistently among the best cars in their class to drive; not just the GTi models that crusty old beardies like me swoon over but normal 306 estates with normal petrol engines. I have a feeling Peugeot would like to get back there.
On twistier roads, the 508 changes direction agreeably. Body control is good, roll is deftly controlled and it does what you ask it to with more involvement than, say, an Ingisnia or a VW Passat, but less than a Mondeo or rear-drive German car.
Switch the dampers to Sport and you hesitate: is it worse, is it better? To Peugeot's credit, there's little detriment to the ride, just tighter body control to go with heavier steering and a more responsive powertrain. Some company management would want the difference to be more marked. The 508 is better for it that it's not.
The 1.6 petrol is more engaging, mind. It's still short of being a car that I'd choose to sell on its dynamics, but it's 1575kg rather than 1683kg, and that's evident in an extra dose of agility. Away from town, the auto — smooth though it is — is frequently on the hunt for the right ratio in the petrol.
Decide to take control via the paddles and you realise why: below 2500rpm, the engine's not overly interested, and it feels like there are a couple of flat spots if you accelerate through the range; that"s maybe what happens when you want 221bhp from 1.6-litre units. It only emits 131g/km of CO2 on its drive cycle, but if our experience is anything to go by, don't expect much more than 30mpg rather than the near-50mpg the combined cycle says.
The market is shifting away from diesel (it used to be 92% on fleet sales), but some of those who give it up — this isn't just a Peugeot-related issue, clearly — are going to get a surprise.
The noise levels of both petrol and diesel are restrained, though, as is road and wind roar. This is a good motorway car; stable and comfortable, although lane-keeping assist and adaptive cruise control, if you get "em, are a bit jumpy.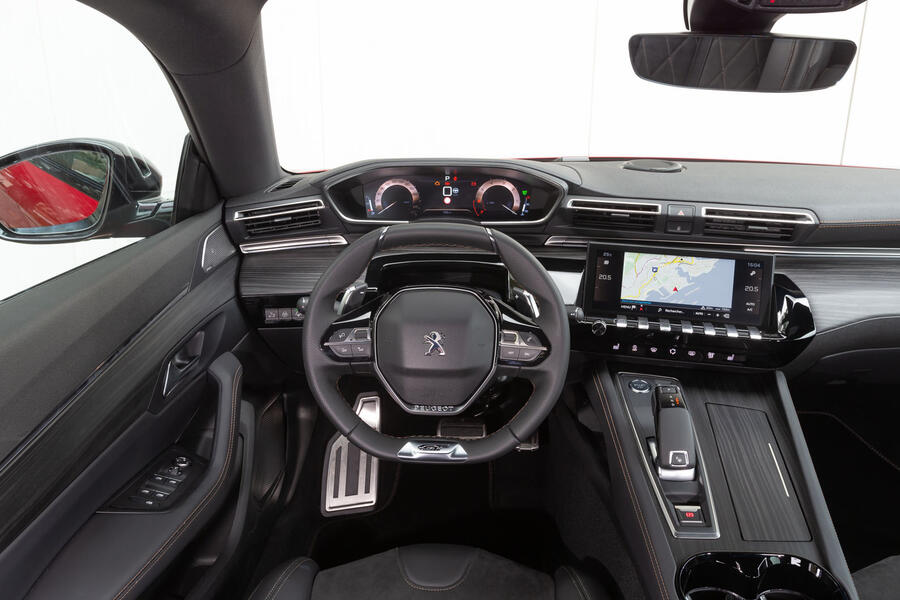 Should I buy one?
Look, if the boss of the company says he doesn't care, why the hell should I? Only he does, really (and me too), but he has to keep up the mantra: end massive discounting, boost residuals and, finally, you'll have a car that, month by month (which is actually how people pay for cars), is competitively priced.
Sure, you might sell fewer of them, but you'll actually make money on those you do sell rather than punting them onto hire car fleets.
Anyway, all of that is Imparato"s problem. Yours? Whether to choose it. There are bigger cars. There are more fun cars. There are more premium-feeling cars. There are certainly more premium-badged cars. And there are SUVs, too. So it goes back to where we came in: the 508 is obviously none of those.
I've always thought that a car in this segment really needs to give you a reason to buy one. The premium stuff has the right badge on the nose. A Mondeo is really good to drive, although this is better than the rest. A Superb is vast for the money, although the accommodation is actually fine.
The 508, then, isn't stacked with reasons you should definitely go out to buy one. But, then, nor does it give you the remotest reason not to. I quite like it. You might not. That's fine. They're not going to try to force you, and I like that even more.
Peugeot 508 2.0 Blue HDI 180 GT specification
Where France Price £36,400 On sale October Engine 4 cyls, 1997cc, diesel Power 174bhp at 3750rpm Torque Not stated Gearbox 8-spd automatic Kerb weight 1683kg Top speed 146mph 0-62mph 8.3sec Fuel economy 60.1mpg CO2 124g/km Rivals Ford Mondeo, Skoda Superb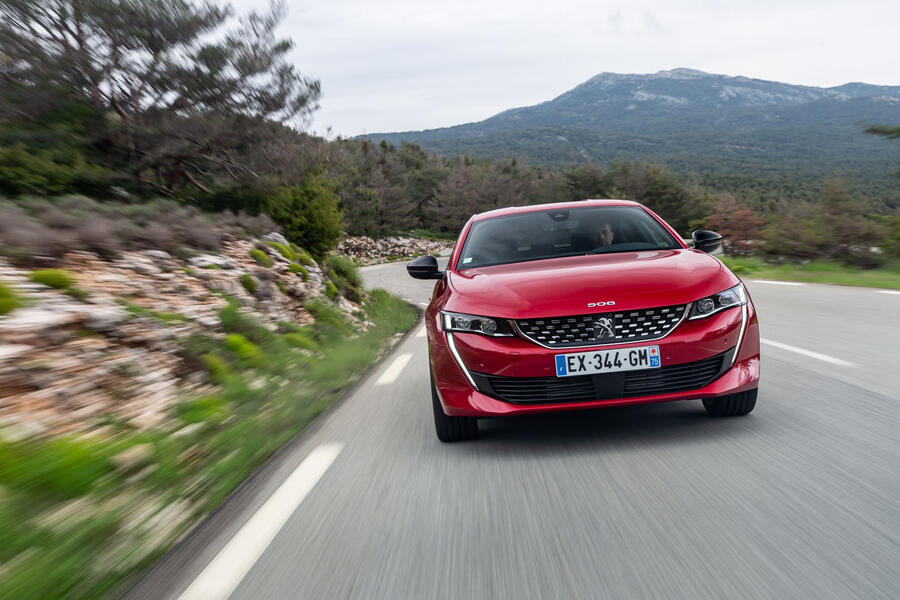 Tweet Widget
Facebook Like
Google Plus One
Nguồn: www.autocar.co.uk